Saints Of The Day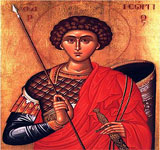 St. George
If Mary Magdalene was the victim of misunderstanding, George is the object of a vast amount of imagination.
Read More
23-04-2016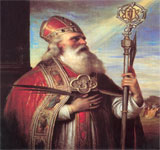 St. Adalbert of Prague
Opposition to the Good News of Jesus did not discourage Adalbert, who is now remembered with great honor in the Czech Republic, Poland, Hungary and Germany.
Read More
22-04-2016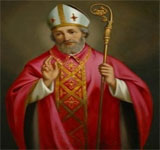 St. Anselm
Indifferent toward religion as a young man, Anselm became one of the Church's greatest theologians and leaders.
Read More
21-04-2016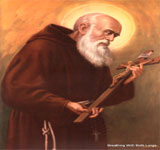 St. Conrad of Parzham
His parents, Bartholomew and Gertrude Birndorfer, lived near Parzham, Bavaria. In those days this region was recovering from the Napoleonic wars.
Read More
20-04-2016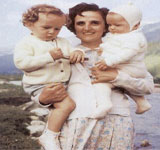 St. Gianna Beretta Molla
She was born in Magenta (near Milano) as the 10th of Alberto and Maria Beretta's 13 children.
Read More
19-04-2016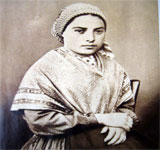 St. Bernadette Soubirous
Poor Bernadette, indeed. The uneducated French peasant who first reported visions of Mary in Lourdes
Read More
16-04-2016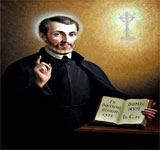 Blessed Caesar de Bus
Caesar de Bus struggled with the decision about what to do with his life. After completing his Jesuit education he had difficulty settling between a military and a literary career.
Read More
15-04-2016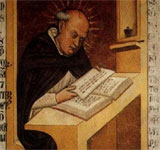 Blessed Peter Gonzalez
St. Paul had a conversion experience on the road to Damascus. Many years later, the same proved true for Peter Gonzalez
Read More
14-04-2016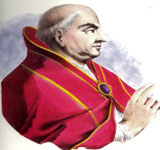 St. Martin I
When Martin I became pope in 649, Constantinople was the capital of the Byzantine empire and the patriarch of Constantinople was the most influential Church
Read More
13-04-2016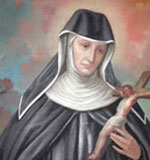 St. Crescentia Hoess
Crescentia was born in 1682 in a little town near Augsburg, the daughter of a poor weaver. She spent play time praying in the parish church, assisted those even poorer than herself and had so mastered the truths
Read More
06-04-2016