Saints Of The Day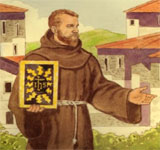 St. Bernardine of Siena
Bernardine, by contrast, seems more like a human dynamo who simply took on the needs of the world.
Read More
20-05-2016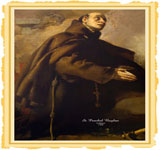 St. Paschal Baylon
Paschal's Spanish parents were poor and pious. Between the ages of seven and 24 he worked as a shepherd and began a life of mortification.
Read More
17-05-2016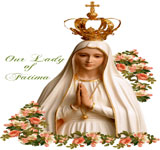 Our Lady of Fatima
Between May 13 and October 13, 1917, three Portuguese children received apparitions of Our Lady at Cova da Iria, near Fatima, a city 110 miles north of Lisbon.
Read More
13-05-2016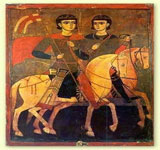 St. Achilleus (Nereus and Achilleus)
Devotion to these two saints goes back to the fourth century, though almost nothing is known of their lives.
Read More
12-05-2016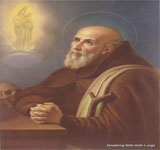 St. Ignatius of Laconi
He was the second of seven children of peasant parents in Sardinia. His path to the Franciscans was unusual.
Read More
11-05-2016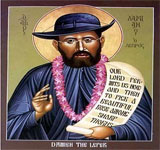 St. Damien de Veuster of Moloka'i
When Joseph de Veuster was born in Tremelo, Belgium, in 1840, few people in Europe had any firsthand knowledge of leprosy (Hansen's disease).
Read More
10-05-2016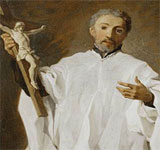 St. John of Avila
Born in the Castile region of Spain, John was sent at the age of 14 to the University of Salamanca to study law.
Read More
09-05-2016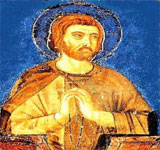 Blessed Buonadonna (Luchesio and Buonadonna)
Luchesio and Buonadonna lived in Poggibonzi, Italy, where he was a greedy merchant. Meeting Francis—probably in 1213—changed his life.
Read More
28-04-2016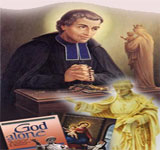 St. Louis Mary Grignion de Montfort
Louis's life is inseparable from his efforts to promote genuine devotion to Mary, the mother of Jesus and mother of the Church.
Read More
27-04-2016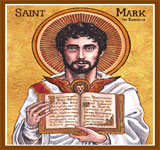 St. Mark
Most of what we know about Mark comes directly from the New Testament. He is usually identified with the Mark of Acts 12:12.
Read More
25-04-2016