Saints Of The Day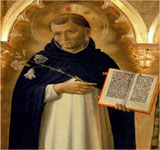 St. Dominic
On a journey through France with his bishop, he came face to face with the then virulent Albigensian heresy at Languedoc.
Read More
08-08-2016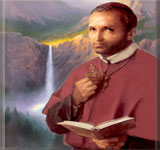 St. Alphonsus Liguori
Alphonsus, declared patron of moral theologians by Pius XII in 1950, would rejoice in that statement.
Read More
01-08-2016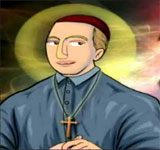 Blessed Antonio Lucci
His 23 years as bishop were marked by visits to local parishes and a renewal of gospel living among the people of his diocese.
Read More
27-07-2016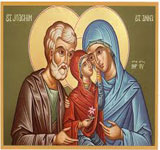 Sts. Joachim and Anne
In the Scriptures, Matthew and Luke furnish a legal family history of Jesus, tracing ancestry to show that Jesus is the culmination of great promises.
Read More
26-07-2016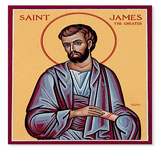 St. James
On another occasion, James and John gave evidence that the nickname Jesus gave them—"sons of thunder"—was an apt one.
Read More
25-07-2016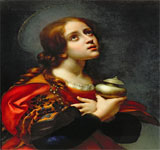 St. Mary Magdalene
Most Scripture scholars today point out that there is no scriptural basis for confusing the two women.
Read More
22-07-2016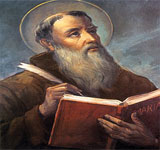 St. Lawrence of Brindisi
At first glance perhaps the most remarkable quality of Lawrence of Brindisi is his outstanding gift of languages.
Read More
21-07-2016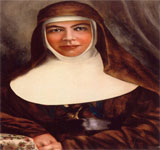 St. Mary MacKillop
Her priest-friend proved unreliable in many ways and his responsibilities for direction of the Sisters were removed.
Read More
19-07-2016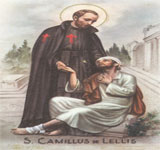 St. Camillus de Lellis
His mother died when he was a child, his father neglected him, and he grew up with an excesive love for gambling.
Read More
18-07-2016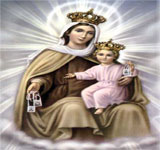 Our Lady of Mount Carmel
By the 13th century they became known as "Brothers of Our Lady of Mount Carmel."
Read More
16-07-2016