Family achieves total Deliverance through Bro Andrew's Sermons on YouTube.
Deliverance through Bro Andrew's Sermons
16-11-2018
---
Highlights
►Demon Possessed Wife receives total Deliverance
►Zero Bank balance increases up to Rs.1,00,000 after hearing the sermons of Bro Andrew Richard on Faith
►God Blessed them with the New House
►Spiritual life endures extreme shift after following the sermons of Grace Ministry
---
I am Peter from Bangalore. It has been almost eight years that I received Lord Jesus as my saviour in my life. My wife was suffering from severe issues in regards to her health. I took my wife for consultation to leading doctors, but the result was zero. Though her reports were usually regular all the time yet her sufferings had no end.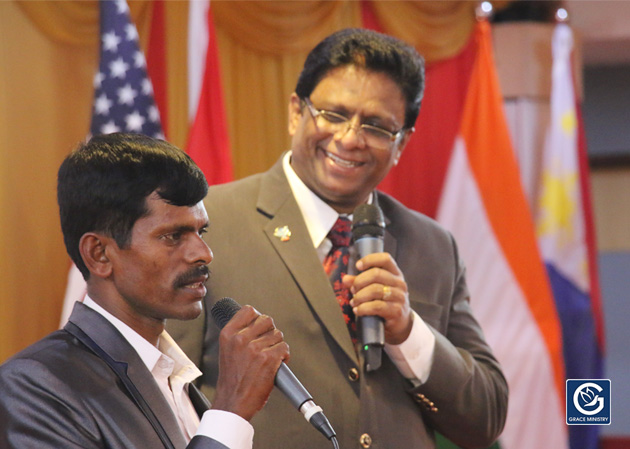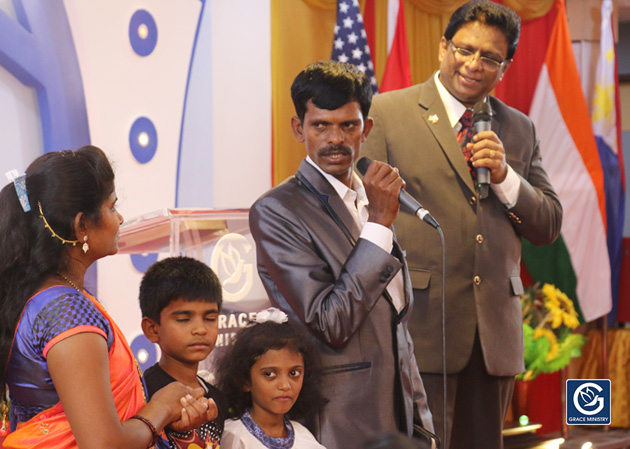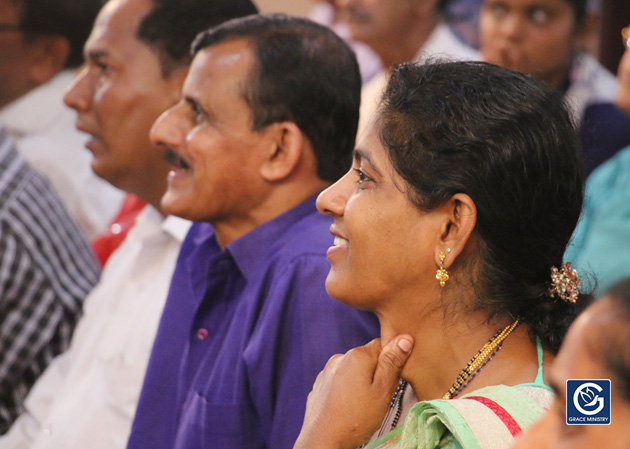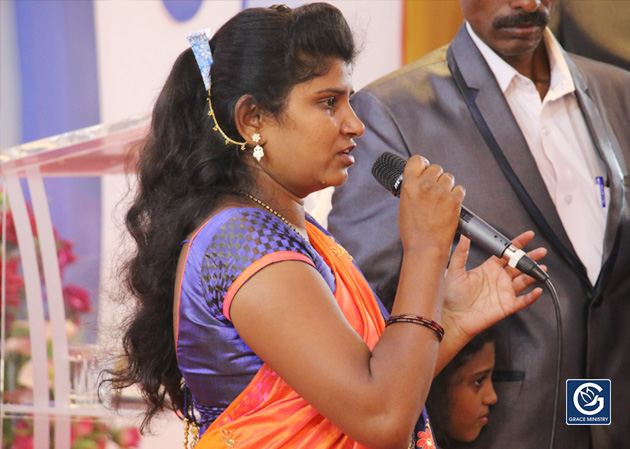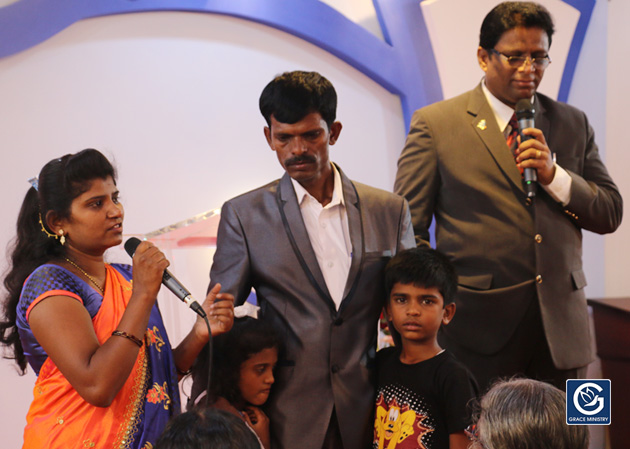 Testimony Live Video:
For the past 4 and half years, my wife couldn't get up from the bed. When my wife is out of the home, she would be healthy and happy, but the moment she gets into the house she used to become weak and ultimately unhealthy. As my wife was utterly ill, I had to manage all the household work and also look after my school going children. On the other side, I also had to concentrate on my Business. Looking at my wife's condition, I became utterly distressed and lost all hope of my wife receiving healing and deliverance.
Bro Andrew prophesized on the Phone call:
One day I was surfing sermon videos on YouTube, and swiftly I found out Bro Andrew's sermons, after watching them I felt a great upliftment inside me. I noted down the ministry number, and later my call was connected to Bro Andrew. I just requested him to pray for my family, but he described all that was happening to my wife and myself on the telephonic line even without we meeting Brother privately. It was astonishing to my wife and me. He also added that some evil spirits are manifesting in my wife's body. He further told us to come and attend the prayers in Prayer Center, Mangalore as soon as feasible. Without much delay, we took part in the Friday retreat in Mangalore. After the retreat bro prayed over us and also prophesied that "God will give me a new house and also your business will go to greater heights and your wife will receive the complete deliverance from Lord Jesus Christ" After the retreat we all felt so blessed and happy.
My Wife Received Complete Deliverance:
As we reached back home to Bangalore, I could see a tremendous change in my wife. She started to behave normally. My own eyes could not believe to see the immense difference in my wife. The power of Jesus gave my wife complete deliverance at the Grace Ministry Prayer Center. Also, The Lord Jesus blessed us with a new house. Since years we were trying to shift into a new home, but something or the other was obstructing us, but after our visit to prayer centre, the Lord Jesus Christ opened supernatural doors of blessings to my family and me.
Zero Bank Balance increased Up to 1 lakh:
When Brother asked us to attend the prayers in Mangalore for the first time, it was quite unlikely due to financial problems and utter loss in my business as my wife was unwell. But anyhow we managed to come. But after we heard the word of God lively at the prayer centre hall, my spirit and faith were raising. Following as we reached home, God started to open supernatural doors in my finance. My account which was zero began to attract money. Orders started to come in search of me, and my account balance increased to more than a lakh rupee. All glory and honour to Jesus alone. Amen
Today my entire family and I are set free from the demonic oppression and are living happily with the blessings of God.