Bangalore: Family receives financial blessings amidst 20 years of poverty after prayers by Grace Ministry.
Bangalore Miracle Testimony - 2020
25-02-2020
---
We have been continuously attending the prayer sessions and sermons at Grace Ministry for five months in Bangalore. Before it, we had come here ultimately burdened with losses, failures and evil possessions. My wife and I have gone through a lot of trials and tribulations within this span of life.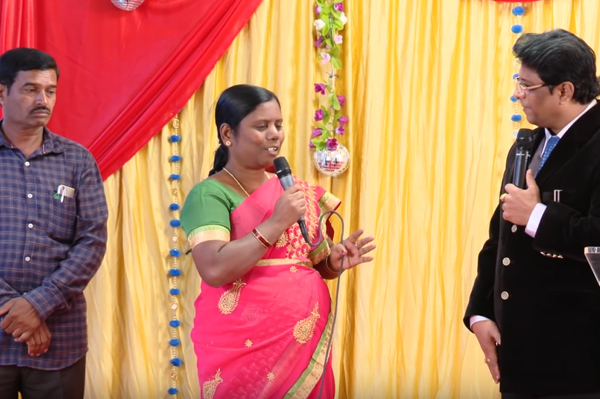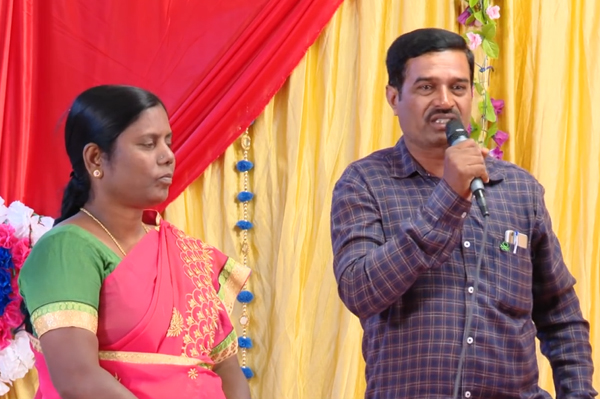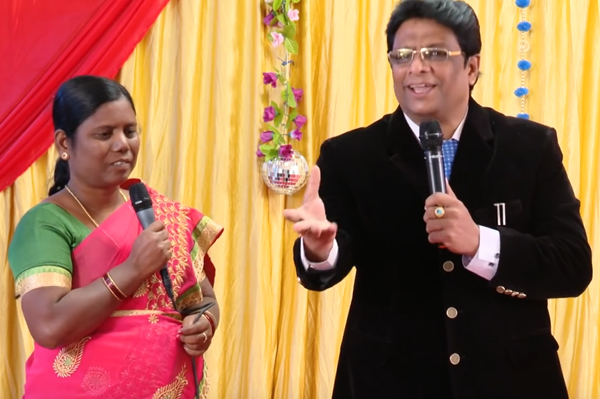 Testimony Live Video:
My wife used to work as a house-maid for 20 long years, and she was struggling for just 20 rupees expenses. All our money used to go in vain in many unknown ways, and we were clueless as to how to manage life expenditures. It was then when we became aware of Grace Ministry and also regularly attended prayers here, we were blessed with a business shop of our own in our locality and started earning well.
My sister was struggling with her delivery complications at the hospital and was unable to receive the normal labor pain in an expected way. I was so tensed and worried and at the same time started chanting the Word of the Lord what Bro Andrew had taught me earlier. Our whole family believed with faith being focused on Jesus alone, and we were stunned that she delivered in a normal and healthy way without any complications. Followed by this I also received another miracle, as when my mobile phone happened to slip down from 3rd floor of my building tower to the ground, I was so upset, but at the same time, I prayed before I went to pick it up from the fields. All were amazed to see my mobile phone being intact without any scars internally or externally too. All thanks to my Lord Jesus alone!
Today even my wife is entirely delivered out of all the evil bondages and possessions. We are leading a blessed, flourishing life today by the grace of God, also my sincere thanks to Grace Ministry for rising a new hope in our life.
"Take delight in the Lord, and he will give you the desires of your heart" Psalm 37:4.