Bangalore: Demon possessed for 20 years receives deliverance by Grace Ministry prayers.
Demon possessed for 20 years receives deliverance
12-12-2019
---
Demon possessed for Twenty years receives complete deliverance at Grace Ministry Bangalore prayer lead by Bro Andrew Richard. The evil spirits were beaten and destroyed by the blood of Jesus.
Grace Ministry conducts every Tuesday weekly prayers in Bangalore where people throng from several parts of Bangalore to encounter the prophetic touch of God. After the praise and worship, Bro Andrew preaches the word of God, and then he starts with Deliverafne prayer. It was during that time the power of the evil spirit was manifestied extremely where the gathering witnessed her crawling like a snake, where you can see LIVE in the video attached below.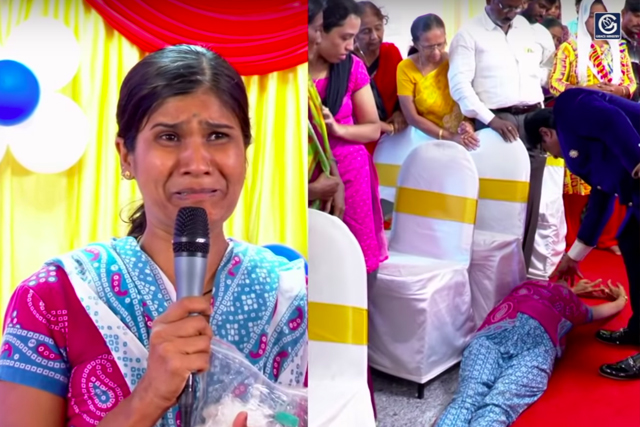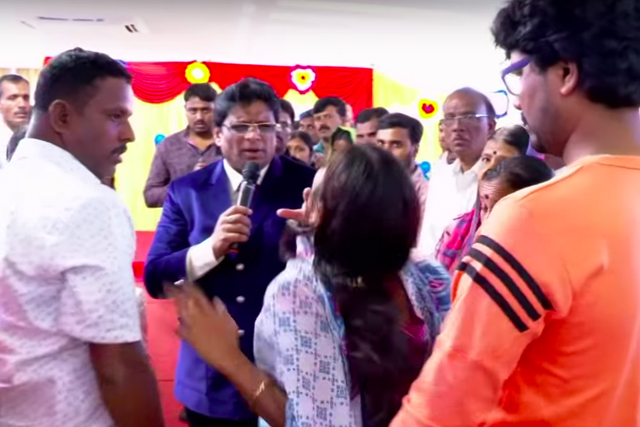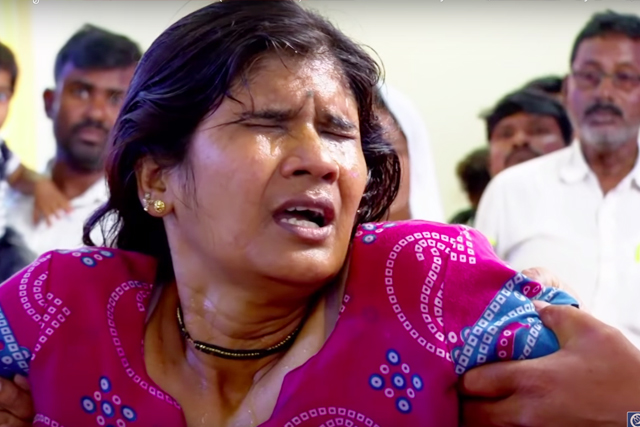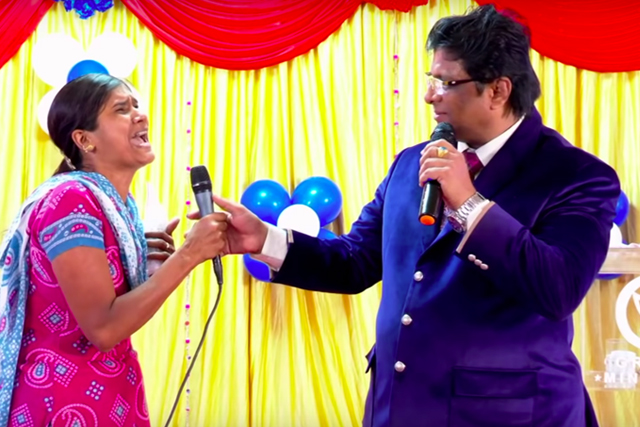 Testimony LIVE Video:
I was facing critical issues in my life being demon-possessed for twenty years. My family and I had lost all hopes of getting delivered. That's the time my Son-in-law got introduced to Grace Ministry. Bro Andrew's sermons on YouTube created a more significant impact on our lives. Every sermon Bro Andrew preaches would be like as if he was personally teaching to me alone.
Without much delay, we attended the prayer of Bro Andrew conducted at S N Complex, Nagarbhavi, where I experienced the touch of God. It was during the deliverance time when Bro Andrew reached to place his hands the manifestation of the evil spirit was disastrous, where I could feel snakes crawling around on my body. After the deliverance prayer, I ultimately was set free. Thank you, Jesus.
Today am so fortunate to have a happy life and also am extremely glad to see Bro Andrew Richard live face to face said Sunitha.
"The Spirit of the Lord is on me, because he has anointed me to proclaim good news to the poor. He has sent me to proclaim freedom for the prisoners and recovery of sight for the blind, to set the oppressed free, Luke 4:18. True to his word, we thank the Loving Jesus for the deliverance he has given to this sister. All glory and honour to Jesus alone.