Urgent Help to Ashwini for The Surgical removal of her Uterine Fibroid
Uterine Fibroid 7.3 x 7.7 cms
04-02-2019
---
Help Ashwini for The Surgical removal of her Uterine Fibroid which measures as large as 7.3 x 7.7 cms as they are financially inferior and have requested for monetary help through Grace Ministry Charity Help Platform.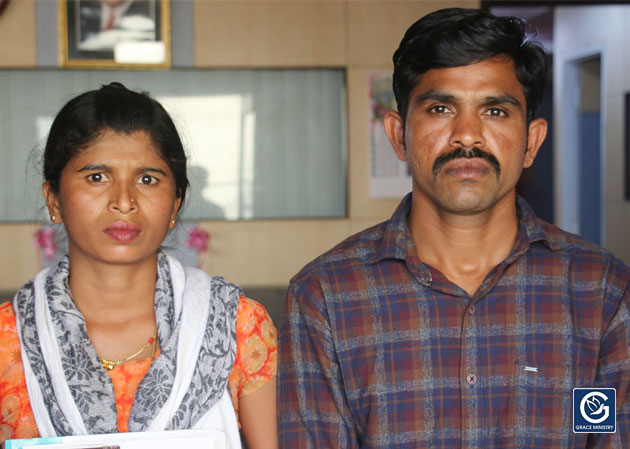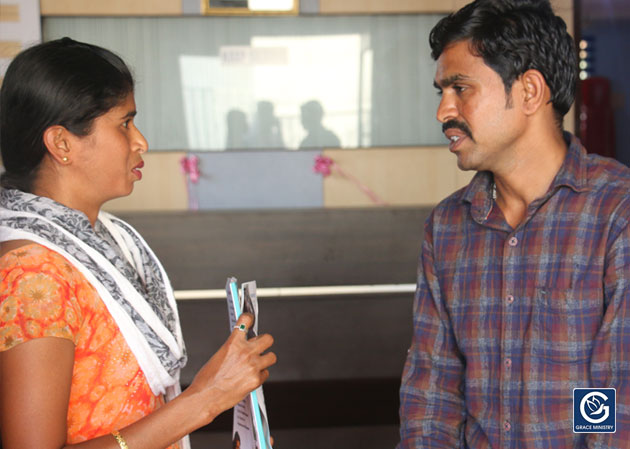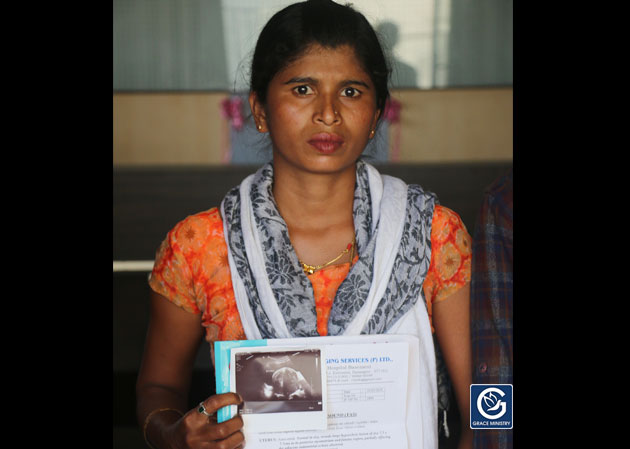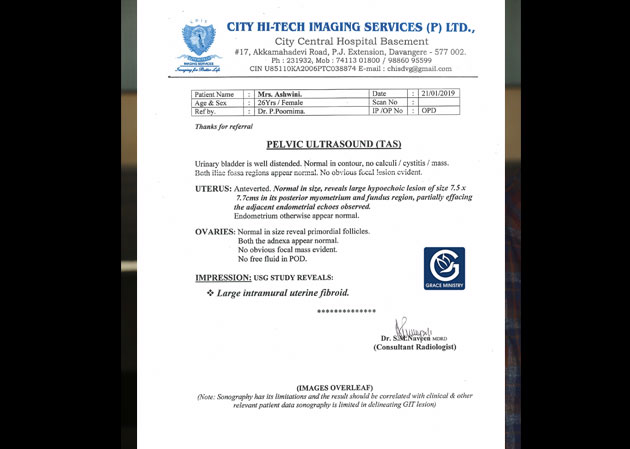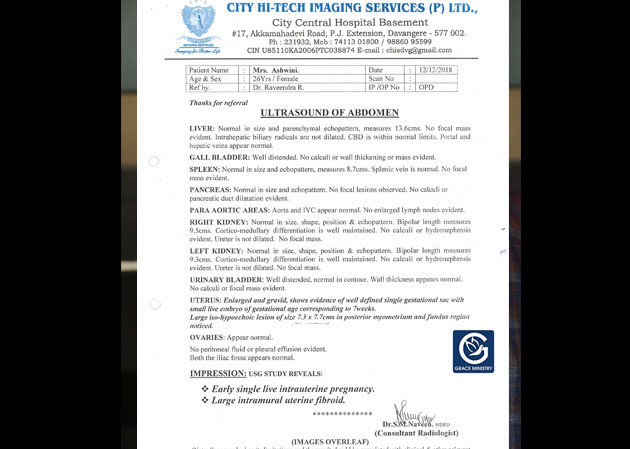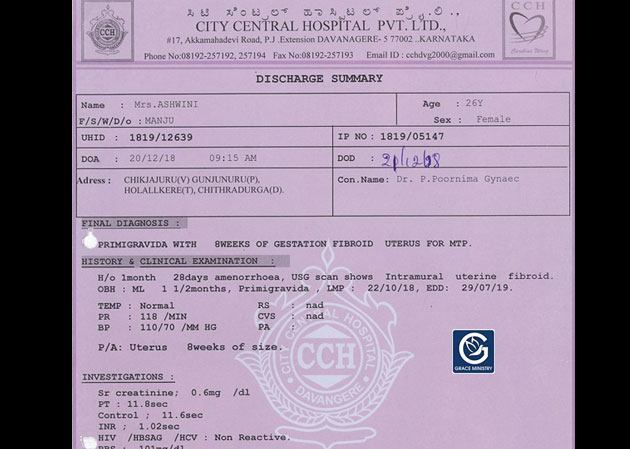 Ashwini is a native of Gunjiganuru, Chitradurga District of Karnataka. Ashwin's Husband is a Sweeper / Maid at a government college earning a meagre salary which is not enough to take care of his family, and Ashwini who was working in a garments company had to quit the job due to severe growth of Uterine Fibroid. At the other side, Ashwin is pregnant, but her life is at risk due to the extreme increase of Fibroids and Doctors have advised for immediate surgery which will cost up to Rs. 55,000 (Fifty-five thousand only).
As the family do not have that kind of money due to poverty, they have requested donations from kind-hearted individuals and philanthropists. Please send your kind remittances to the following bank account:
Bank Account No: 3472500100552201
KARNATAKA BANK
Name: SHIVAMURTHI N
Address: Gunjiganuru, Honnakaluve,
Holalkere, Chitradurga
IFSC: KARB0000347
MOB NO: +91 6362242853
Make a Charity Help Now !!
(Documents are examined by the Grace Ministry Charitable Trust (R), Mangalore. For queries call the Admin office at +91 7259818003)