Mangaluru: Help Avinash(27) who is burst with Grave illness
Avinash - Grave Illness
25-05-2017
---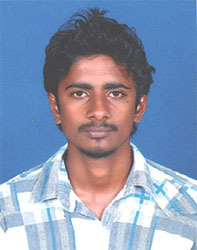 AVINASH
27-year-old Avinash, son of Sri Kamalaksha, a resident of Jeppinamogaru, Mangaluru, is suffering from Grave illness which is heartbreaking and makes us wonder how people find strength in tough situations. The peaceful life of the family changed overnight when Avinash was diagnosed the grave illness.
Though under treatment for the past 9 months, due to monetary upheaval, the illness multiplied and terminated Avinash to be bed-ridden.
On the advise of the Doctors from KMC - Mangaluru, an emergency surgery was done to save him and the overall bill incurred is beyond Rs. 5,00,000 Lakhs. Avinash and their family are not in a position to raise such a huge amount. An ordinary farmer and a dependent on daily wages cannot bear this burden, As his parents are finding it difficult to raise that kind of money, they have requested for monetary help from kind-hearted individuals and philanthropists.
How can you help Avinash:
Avinash's family are trying their best to raise the funds but the amount is huge and the expenses are high. Time is very crucial and your timely help can help the young boy.
The family members, as well as the patient, would remain grateful towards the timely aid given by the Donors, who may credit the amount to the account of his Mother.
Kindly send your remittances to his following Bank account:
Account No. : 1819108029236
Name: Shamala Kamalaksha Kadekar
Name of the Bank: Canara Bank
Branch: Pumpwell, Mangaluru
IFSC Code: CNRB0001819
Phone: +91 99800 69975
*Funds collected through this campaign will be transferred to the family to expedite the process and continue the treatment.