Help: Request for monetary support for replacement of knee joint for Babu
Replacement of Knee Joint
21-01-2019
---
I am Babu L S, a resident of K R Puram, Bengaluru and working as a contract employee in a private firm. I am surviving with an artificial leg (Rotary Hydraulic Knee Joint and Dynamic Motion Foot), which cost me around 3.5 lakhs in the year 2007. The money was collected from well-wishers and friends.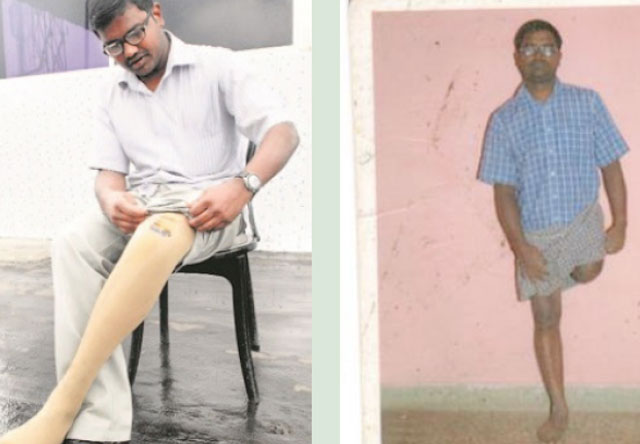 To replace the unit which is 10 years old now, has lost its functionality, I'm seeking financial support to replace the old one, costing me around 4 lakhs (Description: Provision of Ottobock Transfemoral Prosthesis with Rotary Hydraulic Knee Joint and Dynamic Motion Foot) As I am the primary breadwinner for the family and have to support two daughters for their education it is difficult for me to bear the expenses on my own. Hence, I would request your good selves to provide monetary support for the above cause.
Please do share your support; I have enclosed the quote for the unit.
Transfer directly to the Bank account of this Fundraiser
Account Number : 6999413500076899
Account Name : Supraja Trust
Account Type : Current
IFSC: YESB0CMSNOC
Note: Only INR transfers are allowed.
For Acknowledgement - KETTO