Help Cyril for Immediate Medical Treatment
Cryil | Mumbai | Brain Clot, Lung Damage and Hip Fracture.
12-12-2020
---
Cyril, aged 75 years residing at Mumbai, seeks Help for his medical treatment. He has been diagnosed with Brain Clots, Lung Damage and importantly Hip Fracture. But unfortunately, Cyril has been tested Covid positive for which doctors are unable to conduct any surgery or treatment as of now.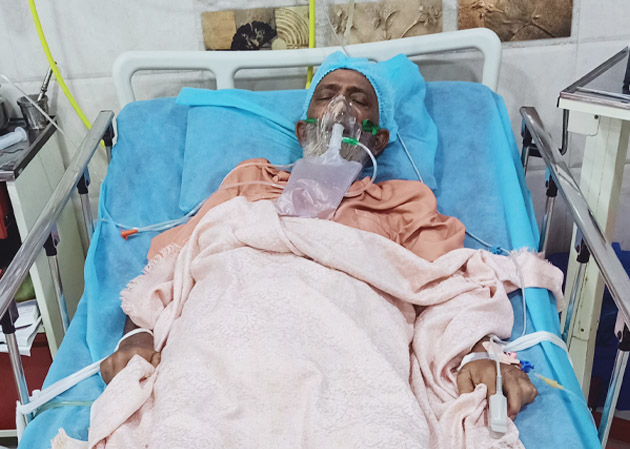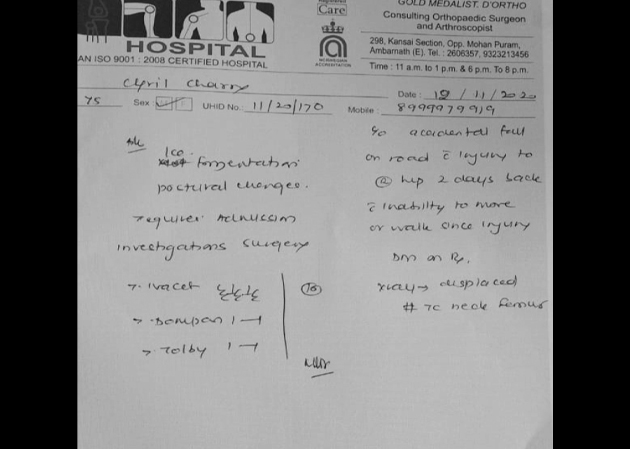 I am a student, 21-Years-Old, studying third-year BMS. Dad is retired and Mom is working as a cook and not able to earn money that can manage the expenses of the operation as well as our survival, we require financial help for my Dad's treatment says Gibson, S/o Cyril.
They have already incurred hefty expenses for the treatment undertaken so far and are finding it very difficult to manage the costs required going forward. The Doctors have estimated Rs 1 lakh for medical treatment (One Lakh Rupees Only). Hence they have turned their hope to people who could support them financially.
Please send your kind remittances to the following bank account:
Philomina Cyril Charry (Joint Account)
Ifsc code - CNRD0002710
Account no- 2710101055007
Mob: 8999979919
Canara Bank,
Ambernath Branch, Mumbai