Help Ashwin D'Souza for immediate Medical Treatment.
Help Ashwin D'Souza
26-07-2019
---
Help 20-year-old Ashwin D'Souza from Mangalore for his immediate Medical Treatment who met with an accident. As per doctors, Ashwin requires more than 3 lac for his treatment. Make your charity now to save his life.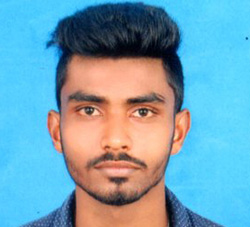 While Ashwin's friends are trying to collect money for his daily medical expenses, his parents are now appealing with people, as their generosity can bring a ray of hope in the life of Ashwin.
Felix D'Souza, father of Ashwin, suffers from serious health problems. He is not in the position to visit hospital or collect money for his son's treatment. Mother Carmine Monteiro is a house wife, who has not recovered from the shock that her son has met with an accident. The family does not have other sources of income and is not in a position to provide the treatment as advised by the doctors.
Those who wish to donate and help Ashwin, may send their contributions to the following bank account details:
Karmeena Monteiro
A/C No: 1655101011275
Canara Bank- Nelyadi Branch
IFSC CNRB0001655
Contact: 9481358971
Source: Daijiworld -
https://www.daijiworld.com/news/newsDisplay.aspx?newsID=608869