Donate: Help this 4 year Daughter from Eye Cancer
Eye Cancer - Neuroblastoma.
11-11-2017
---
Help this 4 year old girl Puthul Kumari Paswanwho is the daughter of a farmer is now diagnosed with a severe eye cancer called Neuroblastoma in India. Your Donation will save this precoius life.
Puthul is suffering and has severe pain in her eye. She has been advised to undergo chemotherapy followed by a bone-marrow transplant in order to treat her condition.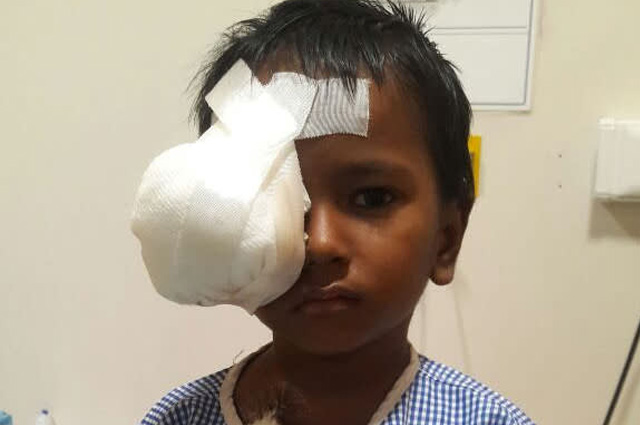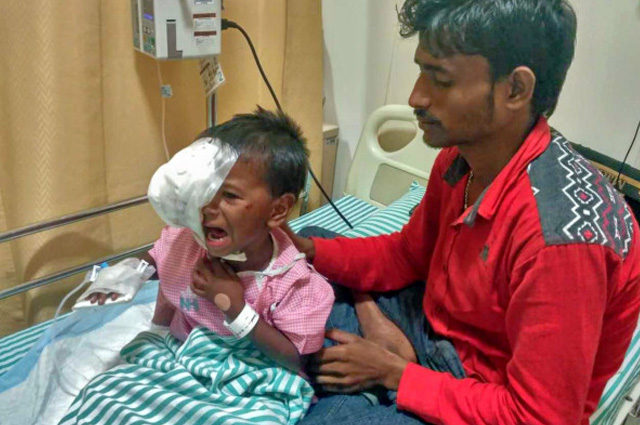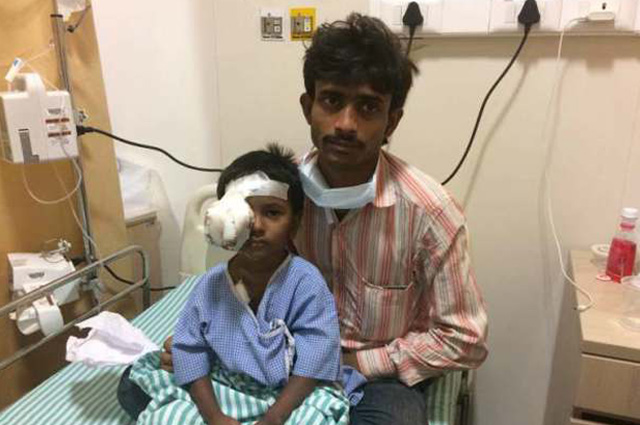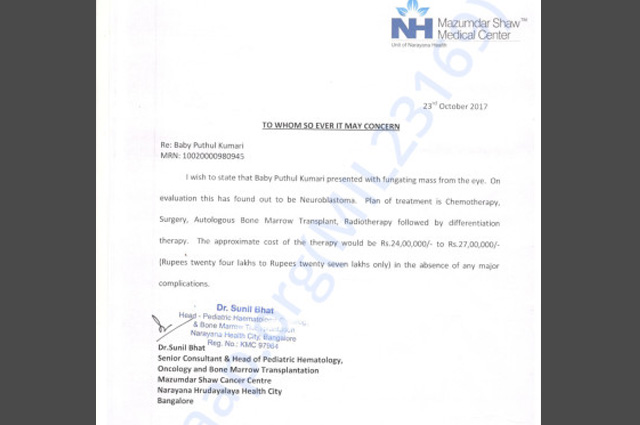 What is Neuroblastoma?
Neuroblastoma is a type of cancer that occurs in the nerve tissues and causes severe pain in the tissues and nerves.
Now, what is left of Puthul's swollen eye often bleeds. She has a heavy bandage on her eye which needs to be changed once in two days. Sometimes, it needs to be changed more frequently if there is excessive bleeding. But the worst of it is that her second eye seems to be getting affected too.

Puthul needs this treatment at the earliest before her condition becomes even more critical. The treatment costs around 24 -27 lakh Rs.

Unfortunately, Puthul's father, Shivanath Paswan, only earns a salary of 5000 Rs a month and cannot afford the cost of treatment. He is extremely worried that without the funds his daughter will not get better.
How Can You Help ?
Your contribution can help save Puthul and give her the treatment she deserves.

You can also do a bank transfer to the below mentioned account:

Bank Name: YES BANK
Account number: 80808080101023169
Account name: Shivanath Paswan
IFSC code: YESB0CMSNOC
State: MAHARASHTRA