Charity Help - 4-year-old Daiwik suffering from Heart Disease
Help for congenital heart disease
12-09-2017
---
Fundraiser: Dr. Gourav Shetty
Patient Name: Daiwik
Age: 4 Years
Issue: Congenital Heart Disease
Place: Mangalore
Hospital: AJ Hospital
Estimated cost: 1,75,000 RS
4-year-old Daiwik is a very cheerful and friendly boy. When you look at him, it's really difficult to say that he is living with a constant risk to his life. He really enjoys going to school, playing what he fondly calls "bat-ball" and spending time with his best friend, Charit. His parents, however are not able to take the whole situation as strongly as he is.
"He is our only child. We cannot even sleep. I have never even known a person who has had a life-threatening disease, and here I am running from one place to another with my 4-year-old, scared to miss out on anything," Daiwik's father confesses.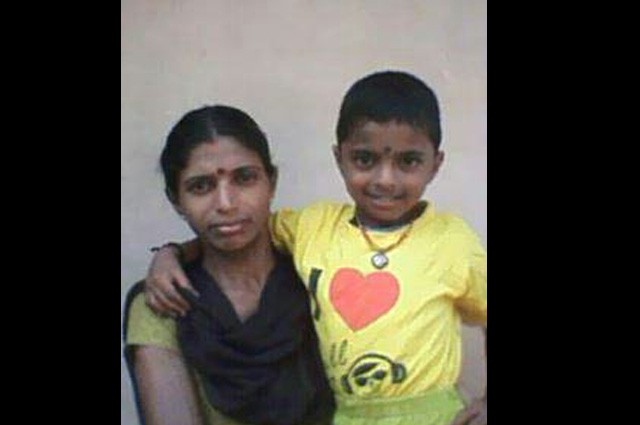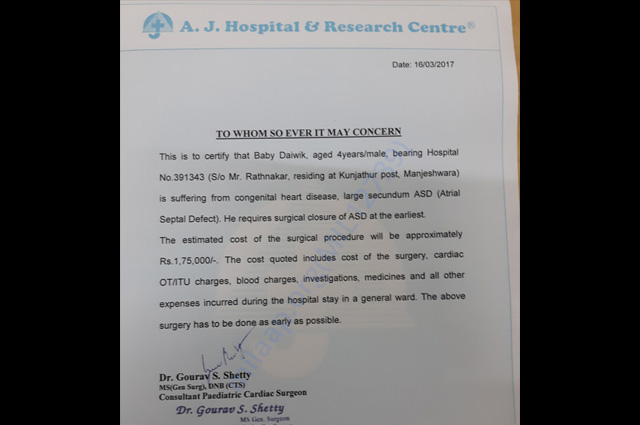 Daiwik's father Rathnakumar is a daily-wage worker who makes Rs. 5-6,000 a month if he is able to go to work every day. Like all parents, Rathnakar and his wife Vasanthi were overjoyed when they had a baby. They wished to educate him and give him a life very different from their life of poverty and hardship.
"The doctors say that it is not as easy as he makes it look. When someone has a heart problem, it causes them a lot of pain and discomfort. He will still smile, I know. He will still not show it out. It amazes me he's only four," says Rathnakar, Daiwik's father.
"His mother is also getting weaker by the day. I cannot even blame her. He is all we have. She will not be able to see life without him. We do not have the means to save our little son ourselves. Under these circumstances, I can only run around between home and hospital. So the limited income I was earning has also stopped."
A small step you take today can help save this little boy's life.
Things started going downhill when he started falling ill frequently. It wasn't far before he was diagnosed with a congenital heart disease, requiring immediate treatment. The estimated cost of the treatment is about Rs. 1,75,000, an amount that is even beyond Rathnakar and Vasanthi's imagination.
For Contact Details kindly contact the Ministry office at +91 9900611485 or write to us at info@graceministryindia.org