Media Reports about Grace Ministry Helping the poor families in Mangalore.
Media Reports - Charity 2020
05-01-2020
---
Grace Ministry on behalf of New Year 2020 organised a Charity Event in Mangalore to help the poor, needy and oppressed by distributing necessary items for the upliftment of their families.
Based on hundreds of requests obtained, the organisation selected only those families that are in much need and helped them by giving necessary items that will benefit them.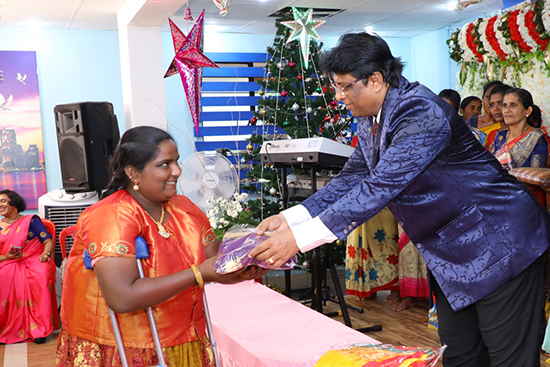 Media Reports in Various Channels:
Speaking to the media persons, Bro Andrew stated our primary goal is to help the oppressed, orphans widows and students who are facing challenges in life through financial issues. Several other charity events will be organised for the benefit of poor and needy families he added. My sincere and special thanks to all the donors for making this event a great success, he said.
Rosyln Mark, one amongst the beneficiary speaking to the media said, our family have received extensive help from Grace Ministry organisation every month. My grandchildren are getting free education through the Grace Ministry scholarship she added.
Beneficiaries thanked all the patrons and volunteers for their initiative to bring a smile on their face. Being unwanted, unloved, uncared for, forgotten by everybody, I think that is a much greater hunger, much higher poverty than the person who has nothing to eat. Mother Teresa.

The world tells us to seek success, power, and money; God tells us to find humility, service and love.
---
Also Read:
Media Reports About Grace Ministry helping poor students for Education
Grace Ministry Contributes 50 poor students free education scholarship in Mangalore.