Wishing Bro Andrew Richard and Sis Hanna Happy Wedding Anniversary - 2020.
Happy Wedding Anniversary 2020.
05-05-2020
---
Wishing director of Grace Ministry, Bro Andrew Richard and Sis Hanna Richard a Happy Wedding Anniversary, May 6th 2020. May your love grow stronger and inspire all. May, this lovely day, remind you of the love that made us believe in love.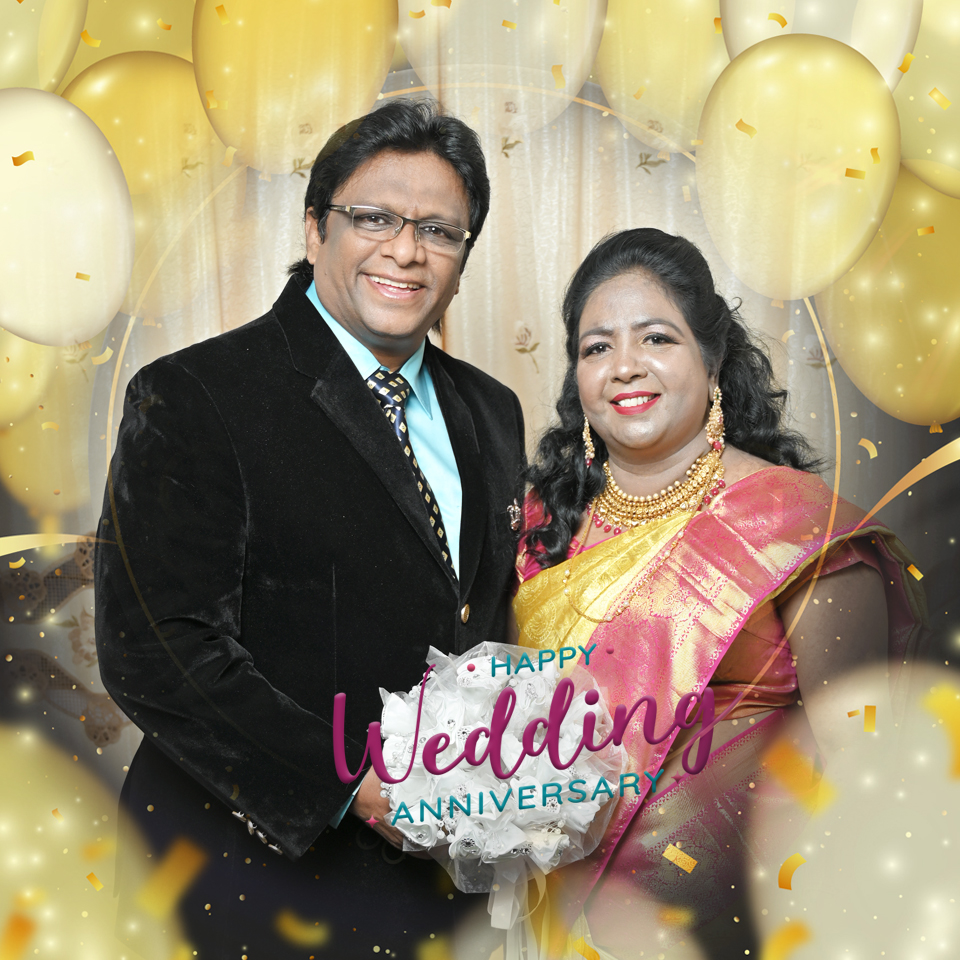 Throughout the ages numerous people have searched but have never found such a love as the two of you share. May you be continually blessed with great love and happiness. Happy Anniversary! - Team Grace Ministry
Wishing you cheers and much happiness as you celebrate another year of your incredible journey together.