One Day Fasting Prayer for Prayer Requests on Nov 09, 2018 in Mangalore
Fasting Prayer for Prayer Requests
06-11-2018
---
Join the One Day Fasting Prayer arranged by Grace Ministry on Nov 09 Friday, 2018 to Prayer for all the Prayer Requests received Personally and through Social Media, E-mail and Phone Call.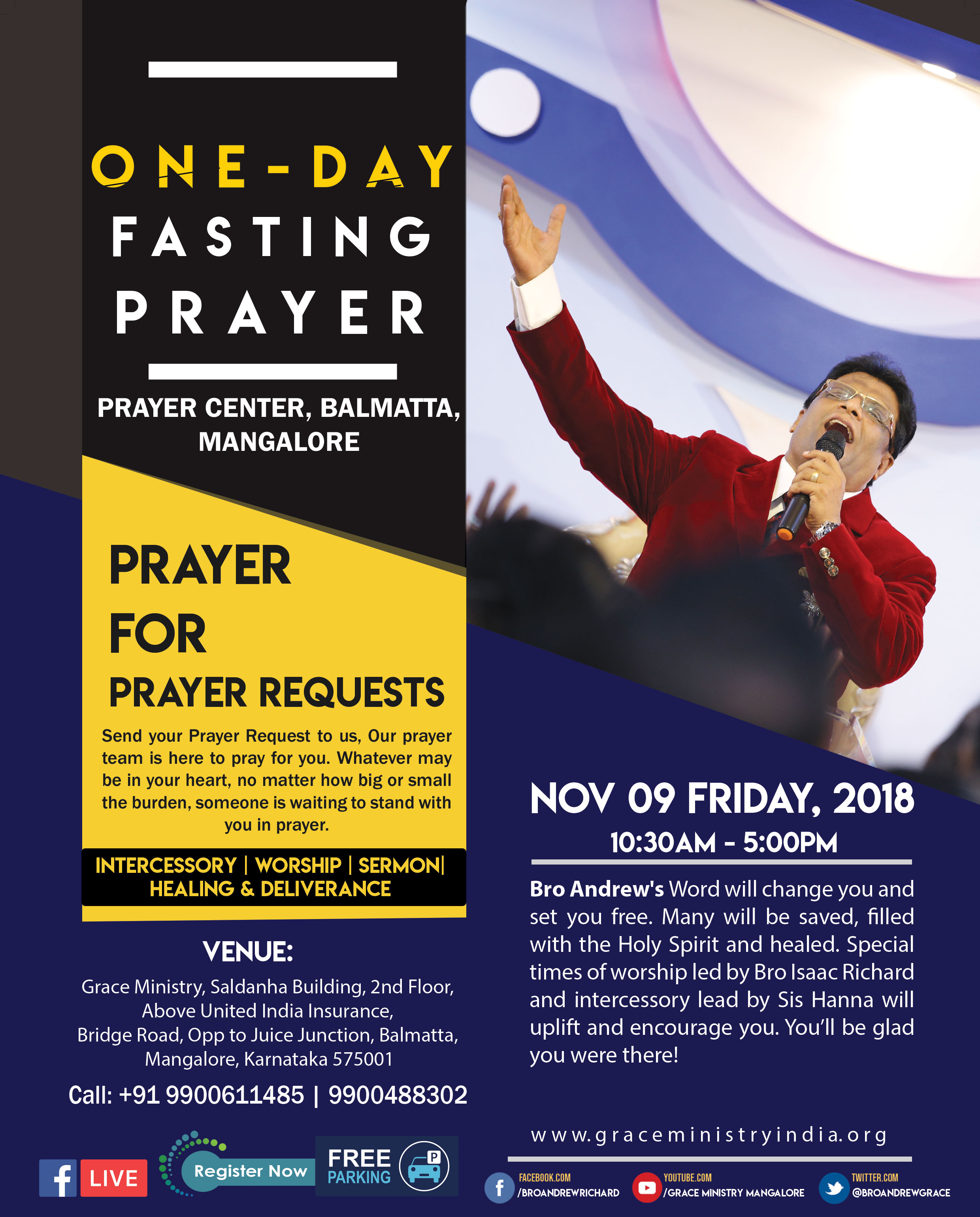 "And call on me in the day of trouble; I will deliver you, and you will honor me." Psalm 50:15. The view of the One Day Fasting Prayer for the Prayer Request is to intervene in the presence of the Lord to Deliver and Heal everyone who has posted their prayer request. Special Chain Prayer will be held to pray for all the prayer request, Intercessory for the Prayer request will be lead by both Bro Andrew & Sis Hanna.
So bring your family and friends. Bro Andrew's Word will transform you and set you free. Many will be redeemed, filled with the Holy Spirit and healed. Special times of worship led by Bro Isaac Richard and Sis Hanna will uplift and inspire you. You'll be happy you were there!
Submit your Prayer Request Now
Information:
Contact Details:
+91 9900611485 | 9900488302
Timings:
10:30 AM - 5:00 PM
Venue:
Grace Ministry Prayer Center,
Saldanha Building, 2nd Floor,
Opp to Juice Junction
Bridge Road, Balmatta,
Mangalore,
Karnataka - 575001