Join the Friday Blessing Prayer at Prayer Center, Mangalore on Feb 01, 2019
Friday Blessing Prayer
31-01-2019
---
Join the Friday Blessing Prayer of Bro Andrew Richard at the Prayer Center, Balmatta, Mangalore on Feb 1st, Friday, 2019 from 10:30 AM to 2:00 PM.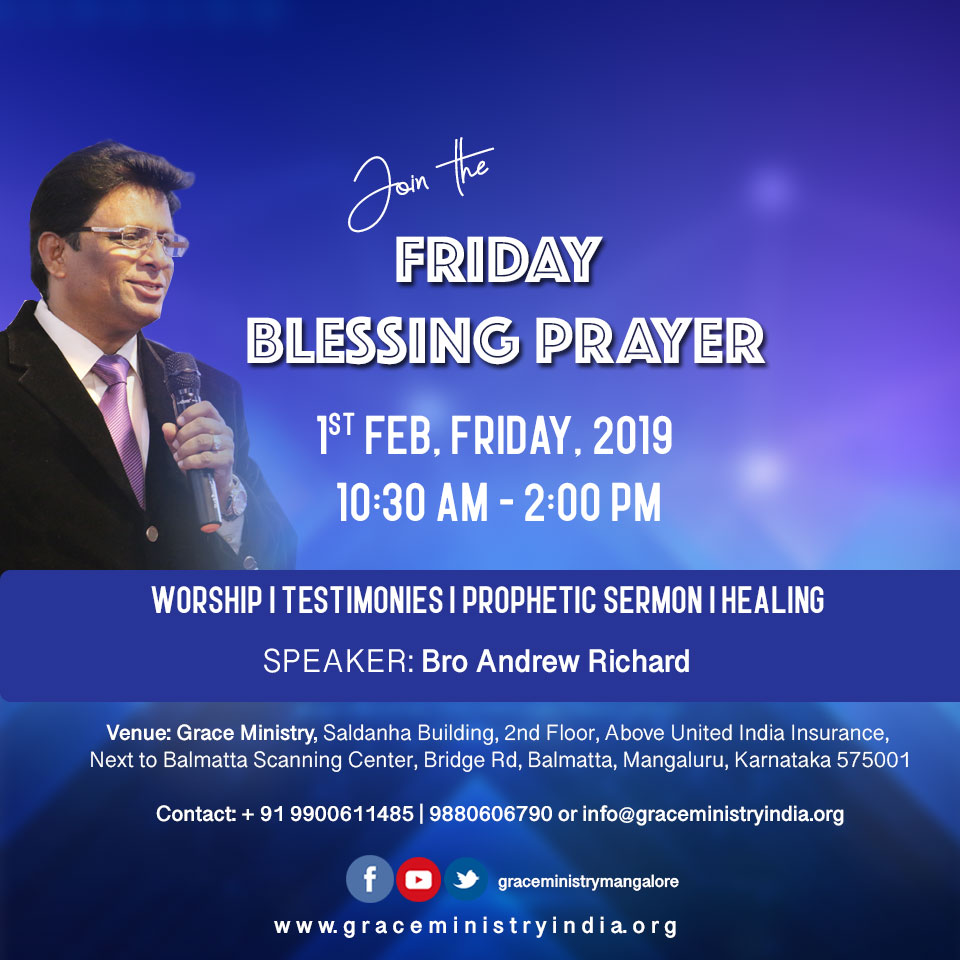 This is your opportunity to champion your faith, train for leadership, and become the leader God created you to be!
Schedule
Friday, Feb 1st, 2019 at 10:30 a.m.- 2:00 p.m.
Speaker
Bro Andrew Richard
For more information
Call (+91) 988-06-06-790
Googl Maps: