Join the Birthday Celebration of Bro Andrew Richard at Prayer Centre at Budigere in Bangalore on 16th, July 2023
Bro Andrew Richard Birthday | 2023 | Bangalore | Celebration
13-07-2023
---
Join the 60th Birthday Celebration of Bro. Andrew Richard at the Grace Ministry Prayer Centre in Budigere, Bangalore, on July 16, Sunday, 2023, from 10:00 a.m. to 3:00 p.m. Come with your family and be blessed.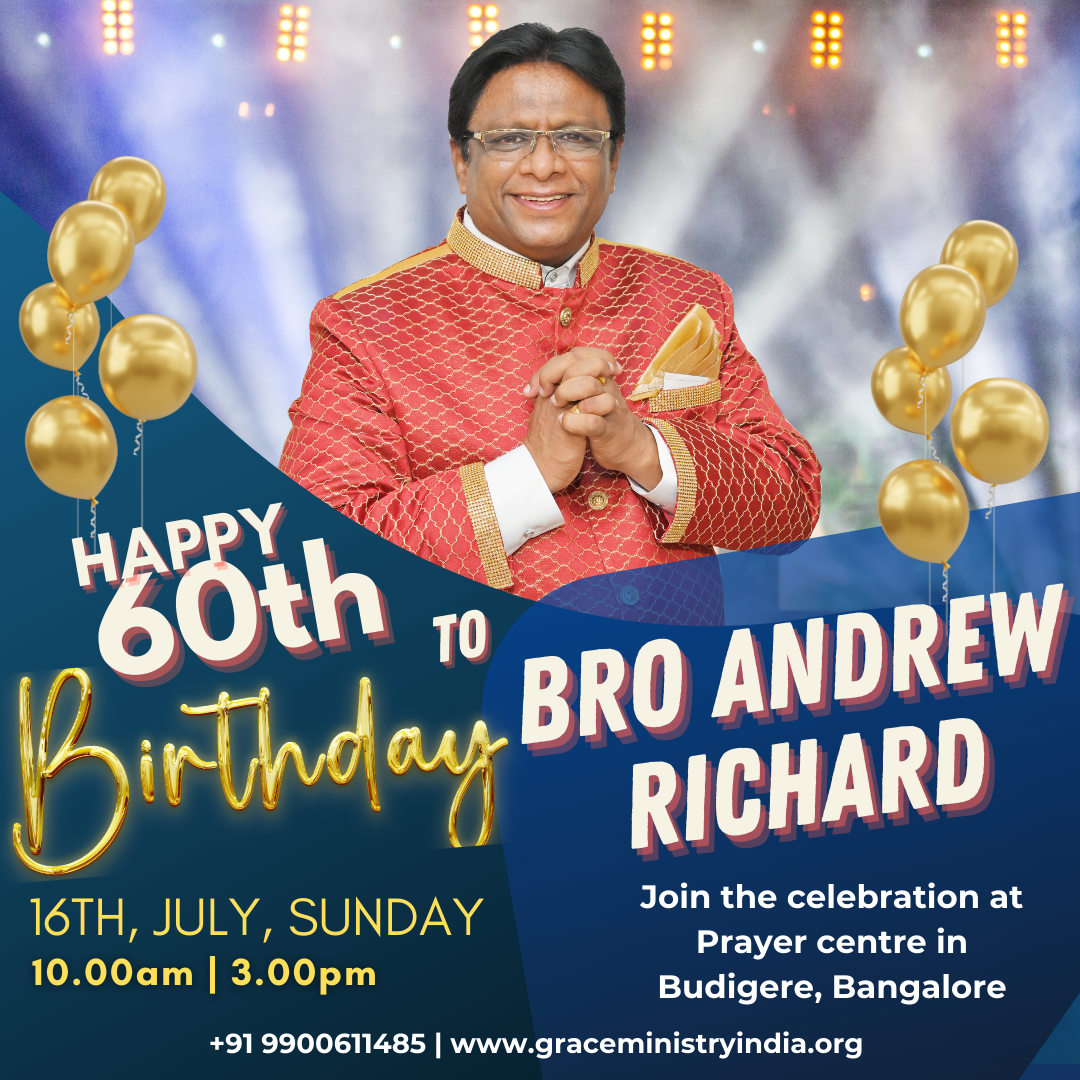 As Bro. Andrew celebrates his 60th birthday along with a prayer service, we invite all our dear Grace Ministry family to be a part of the programme and be a great blessing. It's a day to thank the Lord for his wonderful servant, Bro. Andrew, whom our Lord Jesus has given us in the state of Karnataka.
The prayer service is followed by lunch.
Timings:

9:30 AM - 1:30 PM

Venue:

Grace Ministry Prayer Centre,
Anjanappa Layout,
Behind Govt School,
Manchapana Hossa Halli,
Near Water Tank,
New Bagalur Main Road, Budigere
Bangalore
Mob: +91 8951060888