Grace Ministry to Inaugurate "Prayer Center" in Bangalore on Feb 24th, 2019.
Prayer Center - Bangalore
23-02-2019
---
Grace Ministry to Inaugurate its "Prayer Center" branch now in Girinagar, Banashankari, Bangalore, Karnataka on 24th Feb, Sunday 2019 at 4:00 PM.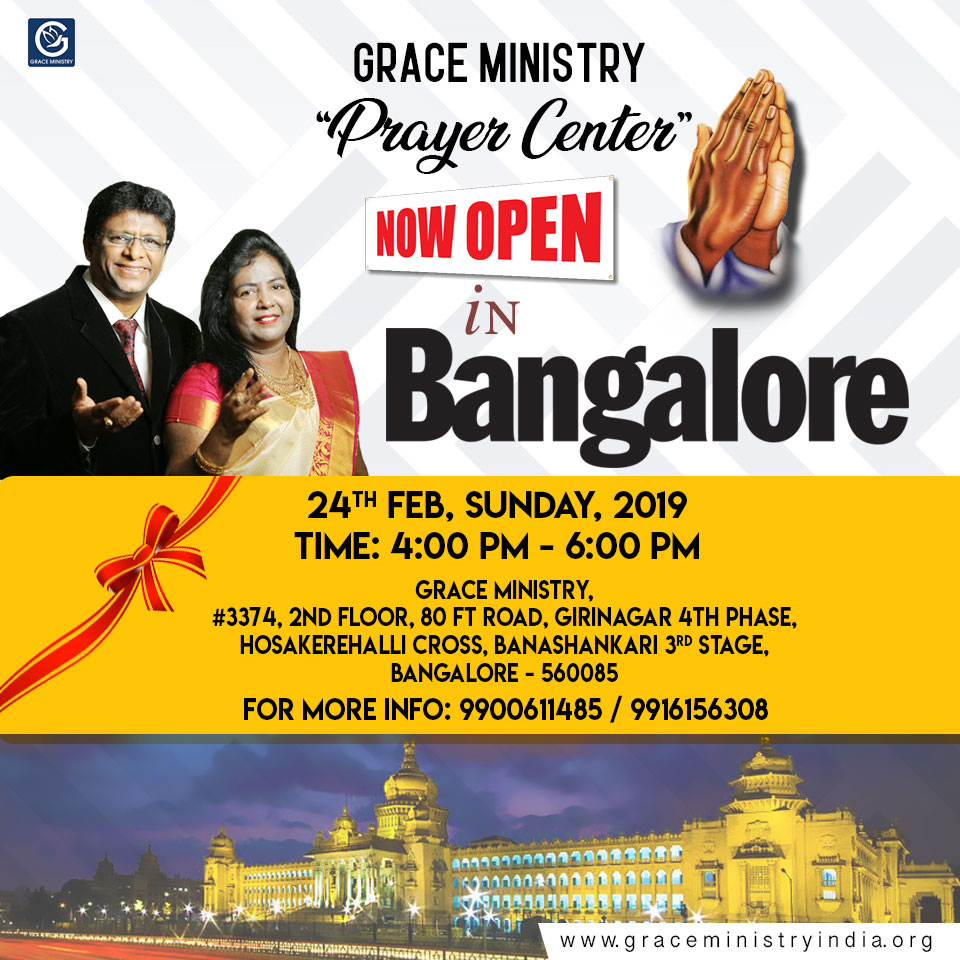 For several years we anticipated the Lord to mandate the Grace Ministry Ministry in the city of Bangalore. Now the Lord has opened the floodgates of heaven to pour out His Love and Compassion upon the people of Bangalore.
By the unconditional love of God, Grace Ministry has got the opportunity to open it's "Prayer Center" branch now at Girinagar, Banashankari, Bangalore, Karnataka.
The Inauguration will be presided by the Founder and Director of Grace Ministry Bro Andrew Richard and his dear wife Sis Hanna.
We invite people in and around Bidar to visit this Prayer Tower and be blessed!
Address: Grace Ministry Prayer Center
#3374, 2nd floor, 80 Ft Road,
Girinagar 4th Phase,
Hosakerehalli cross,
Banashankari 3rd stage,
Bangalore - 560085
Phone - 91 9900611485 / 9916156308
Come and experience the love and compassion of our Lord Jesus!