Bro Andrew Richard & Family to Minister in Doha Qatar from 25th - 28th March, 2019
Doha Qatar Prayer and Counselling
23-03-2019
---
Bro Andrew Richard & Family to Minister in Doha Qatar for Prayers and Counselling from 25th - 28th March, 2019. Come and expect to receive a touch from God.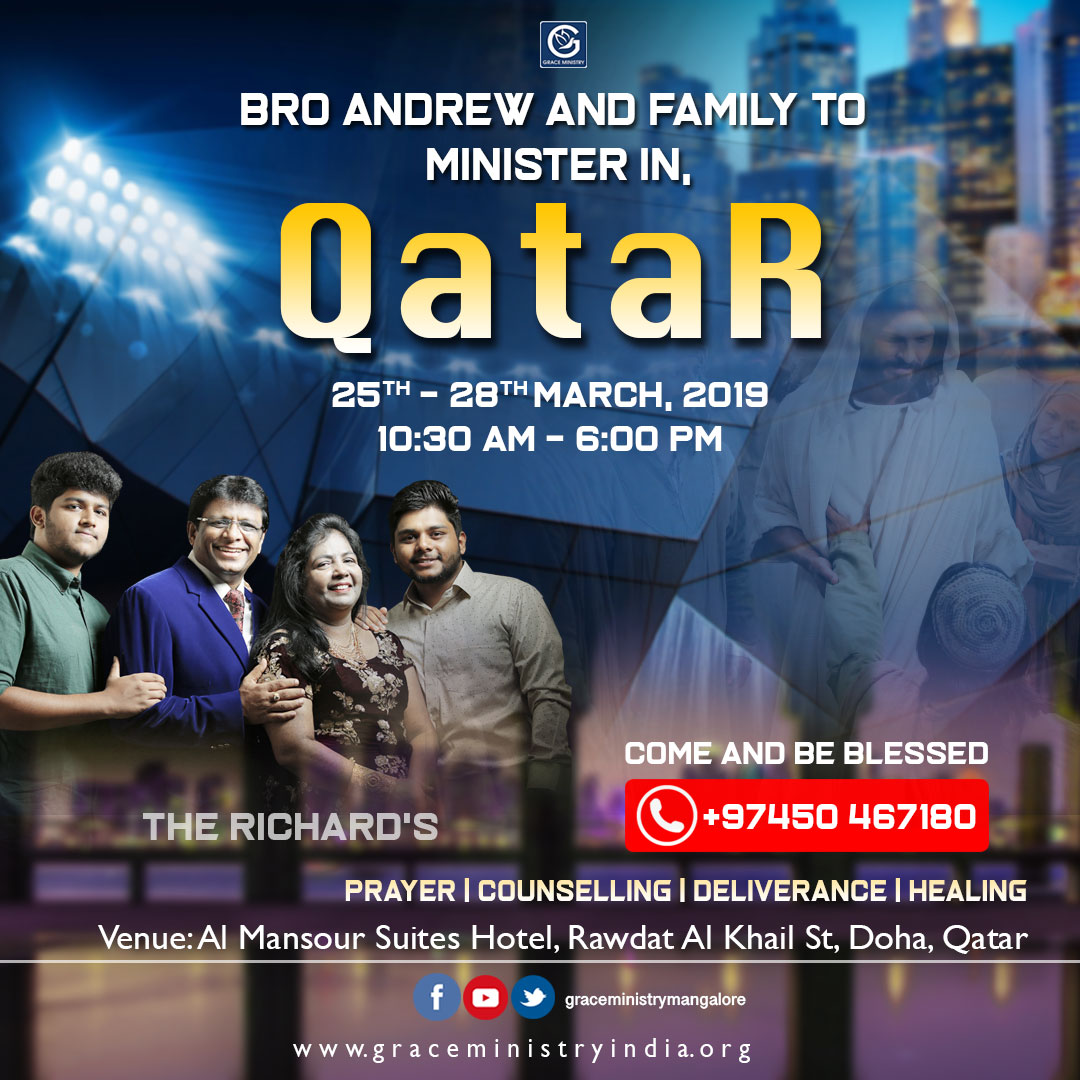 Bro Andrew's Word will change you and set you free. Many will be saved, filled with the Holy Spirit and healed. Special times of worship led by Bro Isaac Richard and Sis Hanna will uplift and encourage you. You'll be glad you were there!
Special Prayers and Counselling will be held at Qatar.
Information:

Contact Details:

Call or Whatsapp : +97450467180

Timings:

10:30 AM - 4:00 PM
For more details call the Ministry office at +91 9900611485 or mail us at info@graceministryindia.org