Meet the Incredible Blind Man who can read the Bible
Incredible Blind Man Testimony
27-07-2018
---
Meet the Blind Man who can read the Bible without Eyes. His life grabbed an extraordinary change after watching the sermons of Bro Andrew Richard of Grace Ministry Mangalore. When the lights went out and our eyes could not adjust to the darkness for a while, We have learnt about what it might mean to live with a partially distorted vision. Following the sounds and relying on touching objects, We would have had a unique experience. Afterwards, we would have intrigued to know more about how do people with visual impairment live their lives and what do their surroundings mean to them. Here is a Blind Man who has inspired those who don't read the Bible even when God has blessed them with a beautiful vision.
I am Ravindra, I am a resident of Gowribidanur village in Chikballapur district, Karnataka. I was born visionless with respect to my left eye and more recently I even lost the vision of my right eye too. I was a short-tempered man, who used to become uncontrollable often. Any person who used to mock at me I wouldn't spare them. Neither any person who used to talk falsely about Jesus nor I would leave them too.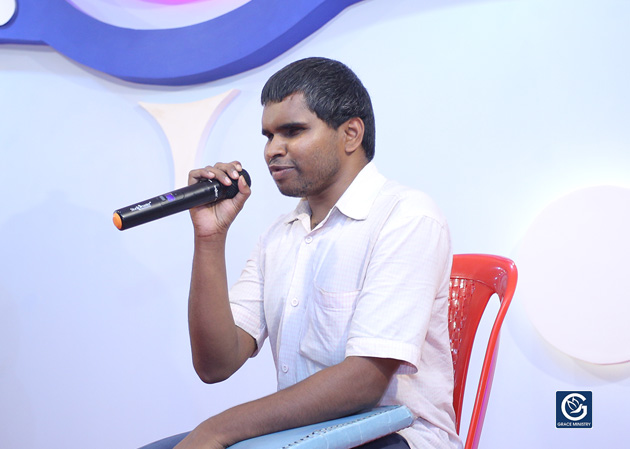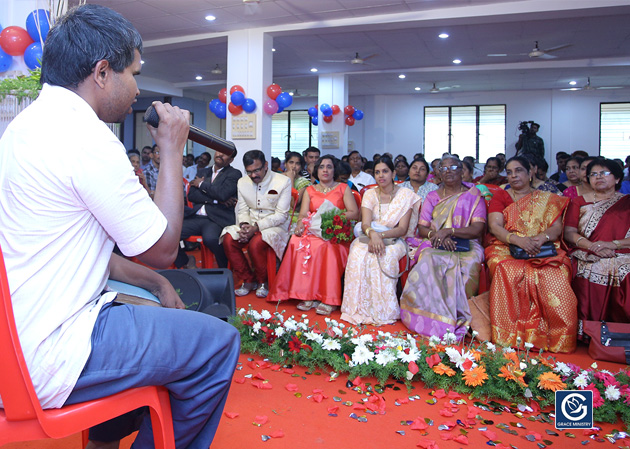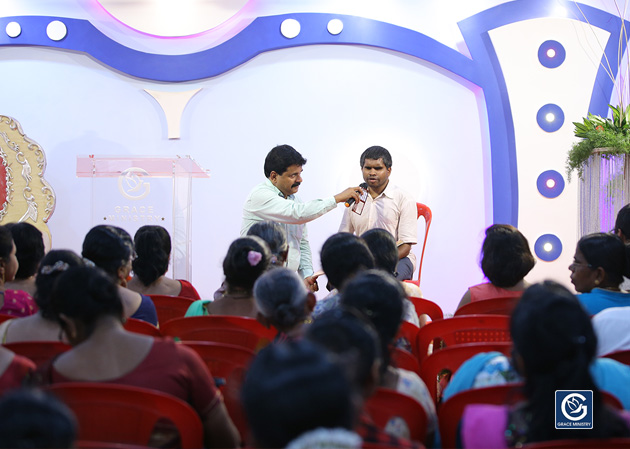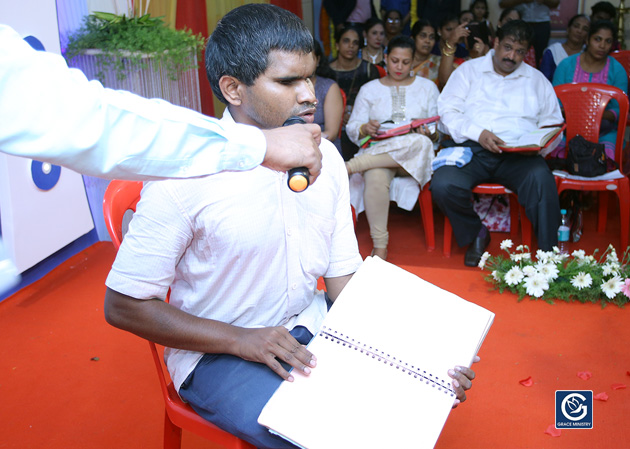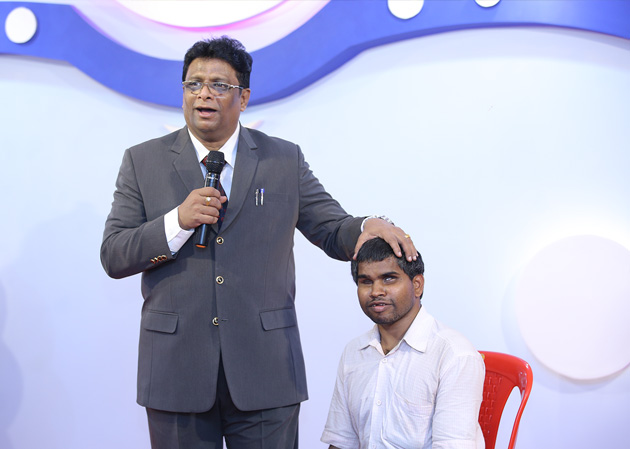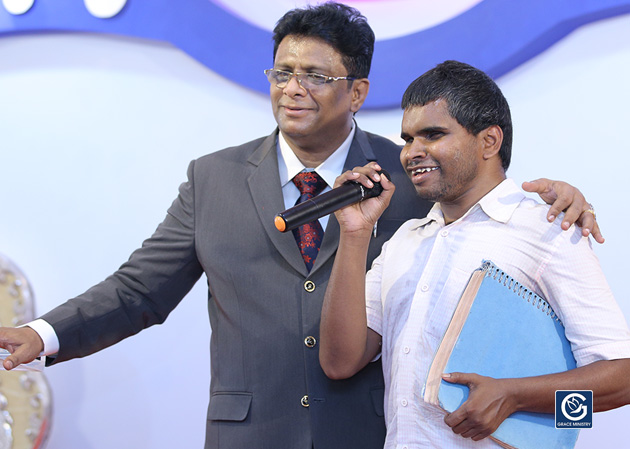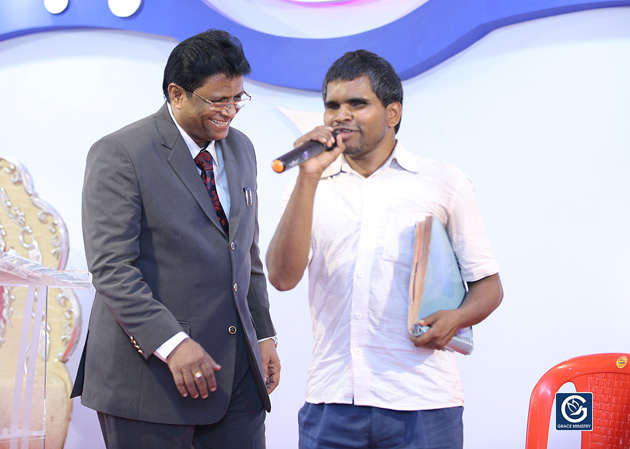 But the day I began to watch the sermons of Bro Andrew Richard my life grabbed an extraordinary change. Every time I watch the spiritual programs of Grace Ministry, I feel burning vibes within my eyes. I also fervently hold on for videos to get uploaded onto the Grace Ministry channels.
I even lost my parents and Siblings at a very early age since then Jesus himself has been my Father and Mother to me. I may not have my vision but God has blessed me with good Peace and Stable Mind.

After I accepted Jesus as my saviour in my life, I used to go and share the Word of God to my friends and each time I did that they used to mock at me stating " You yourself are sightless and what will you preach to us about the goodness of God?" but I never give up, because my answer to them is always, "God who created me will he not give me my Vision"?.
I strongly believe that one or the other day Jesus will surely bless me with wonderful vision and undoubtedly, I will see the beauteous world and it's scenic splendour that the Lord has created. Amen!
Watch my Video of Reading the Bible from the Book of Isaiah 60: 1-15
Audio Testimony