Man Addicted to Smoking for 30 long years received deliverance through the prayers of Grace Ministry.
Addiction to Smoking Delivered | Testimony 2020 | Grace Ministry.
20-07-2020
---
Beloved brother from Mangalore who was addicted to smoking for 30 long years received complete deliverance following the prayers of Grace Ministry at prayer centre in Mangalore.
I am here to testify the great miracles that the Lord Jesus has done in my life. I am a resident of Mangalore. Family and I were regular attendees of all the retreat prayers held by Grace Ministry.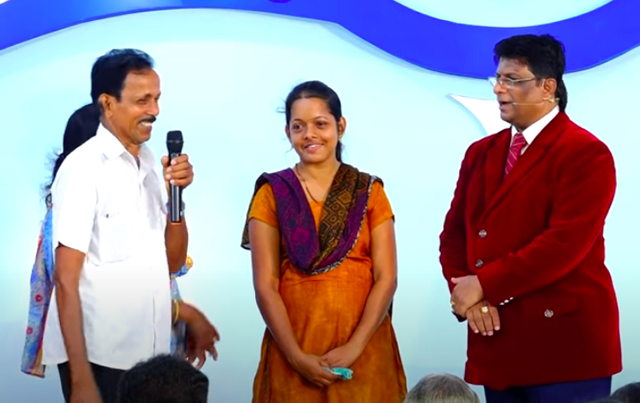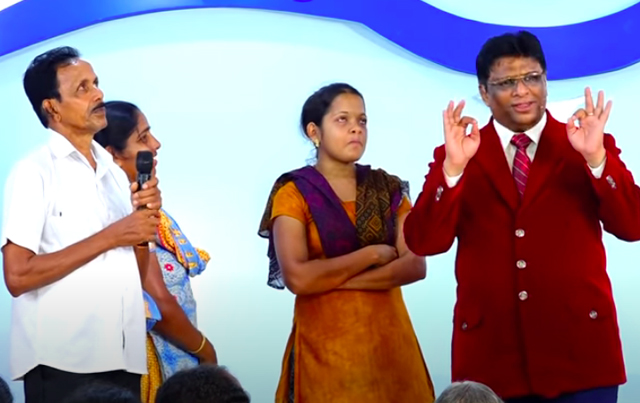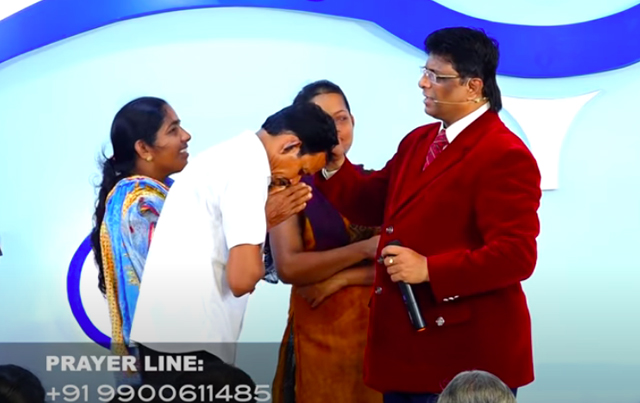 LIVE TESTIMONY VIDEO:
My wife Doubted on God's Servant and encountered the consequences of It:
My son was working in Mangalore with an attractive salary; also, the company offered him a promotion to fly abroad. We were delighted with this news, but one among my wife's family began to speak contrary about Grace Ministry and advised my wife not to attend the prayers and also not to believe in the miracles that take place there. With this, my wife stopped to attend prayers along with me. But I never gave up, because, during each prayer session, I used to feel a tremendous strength and power inside me, therefore no matter what I didn't stop attending the prayers.
My son Lost his promotion and Job:
My son, who was all ready to fly, got rejected from his position when he reached the Mumbai International Airport due to particular circumstances. My son came back home with a great disappointment. My wife and family, who were so happy, got broken from what happened.
We rushed to Grace Ministry for Forgiveness:
That is the time my wife realised her mistake. We rushed to Grace Ministry prayer centre and asked for forgiveness in the feet of Jesus. We told Bro Andrew all that had happened. Brother prayed for us and also prophesized "Within two weeks your son will get another job offer to fly abroad". Dear people you won't believe me not even two weeks within one week my son received an excellent job offer for Iraq and now its been a month my son is working with a great Joy there. It was all achievable through Jesus alone. All glory and honour to him.
I was smoking for 30 plus years:
I am a Bus Driver by profession. I was an alcoholic and chain smoker. Soon after I reach home, I used to drink. I taught myself I could never endure my life without smoking. But Lord Jesus changed my life entirely through the prayers of Grace Ministry. Thirty years of addiction to tobacco has vanished from my life. Jesus gave me a new life to live for him.
Diarrhea issues since long Healed:
Each time I have my breakfast, lunch and dinner, I had to rush to the washroom. I was facing this issue for a long time, because of which I used to attend the mass and prayers fasting. But one day during the worship session at Grace Ministry lead by Bro Isaac and Sis Hanna, I felt someone extracting something out of my stomach and immediately I collapsed. Bro Andrew, who used to lay his hands on my head, put it on my stomach and prayed over me, and that was the last time I've ever had Diarrhea issues.