Bro Andrew Richard Devotion - God will answer your prayers
God will answer your prayers
20-01-2017
---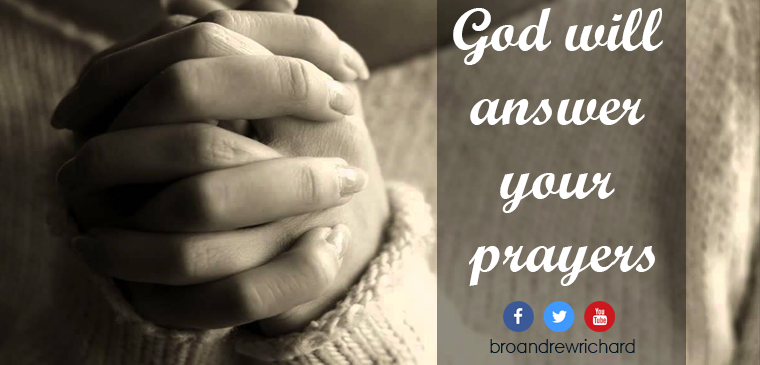 The people asked, and he brought quails and satisfied them with the bread of heaven. Psalm 105:40

God fed the Israelites with what they wished for. Even though they were a stiff-necked people and refused to trust or obey the leadership of Moses, God in His mercy gave them what they asked for. God loved His people irrespective of how they were behaving in the desert. Of course, many had to pay with their lives later on.

God answers our prayers as long as it is in His will to grant us what we ask for. How we handle the blessing reveals what kind of people we are and our intentions behind asking the blessing. If we make wise use of the blessing, God will answer some more of our requests. If we grumble and complain over what we received, we will most assuredly not be able to enjoy it. Before we know it, it will be gone. Therefore ask God for only what you need and not to satisfy your greed or lust. Be specific as to what you want and ask for those things that will bring glory to God.

Get your priorities right before God. He will answer your requests, but are you sure the things that you are praying for are the things that will bring God the glory? God either says a yes or a no. We should be prepared to accept the answer that we receive in prayer. Exercise lots of patience coupled with trust. Remember, Joseph's dreams and visions never went unfulfilled. It came to pass at the right time and it brought glory to God and God never forgot what He had promised to him. Ask in faith, ask for God's glory to be revealed.
Bro Andrew Richard