Bro Andrew Richard Daily Devotional - You are never Alone
You are never Alone
14-06-2018
---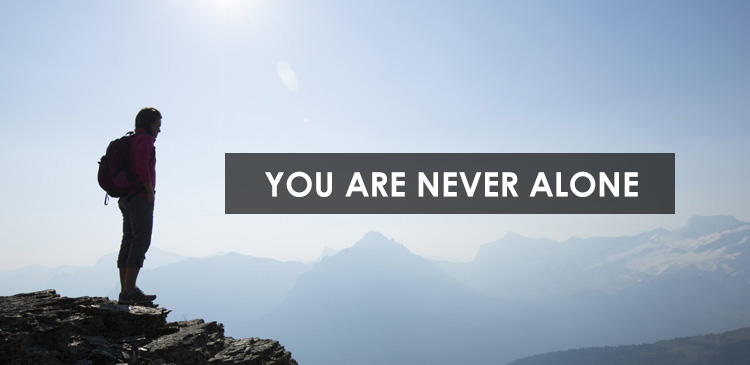 God is our refuge and strength, an ever-present help in trouble.

This is a verse that most Christian believers know at the back of their hands. Yet, when we see the dark clouds approaching, covering the bright sun such that even the rays cannot penetrate through them, we hear the gusty winds, the roaring thunder and the waters slowly begin to rise. Very relatable for those who live in Bangalore, but metaphoric for everyone else, including Bangaloreans.

Which is why this verse needs to be so ingrained in our minds that it comes to life each time we sense turmoil. The Lord is our mighty shelter and sanctuary in every storm of life. The earth may change and the mountains tremble and shake, but you, who establishes your life on the Rock of Ages, will not be shaken. So long as the Lord reigns in your life, even the earth will melt like wax in the presence of the Most High who dwells within you, and you will still emerge victorious.

The Lord of hosts, who has dominion over all created powers and forces, is with YOU. He is your High Tower. Irrespective of your situation, you've got to teach yourself to let go and be still, and know, in full confidence and complete peace, recognize and understand the power that is within and around you. The God of Jacob is your refuge. Take a few moments right now to just meditate on this-in this world you will have troubles, but take heart, He has overcome this world and is ALWAYS present in every trouble that you encounter. The river of the Holy Spirit fills you with joy and peace that cannot be fathomed. All you need to do is learn to relax, lean back and let God.

Bro Andrew Richard.