Bro Andrew Richard Daily Devotion - Lead a Righteous Life
Daily Devotion - Lead a Righteous Life
12-07-2022
---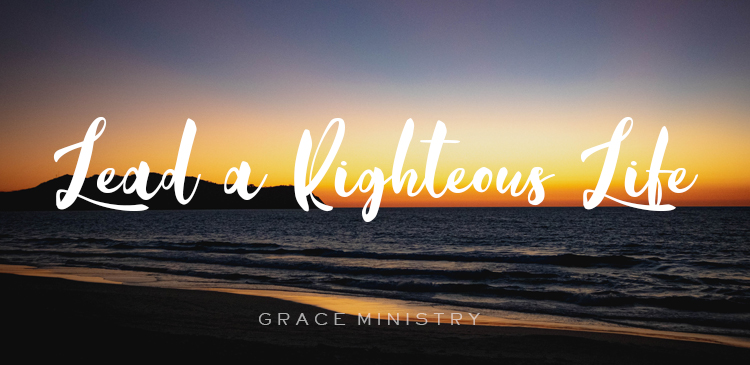 Romans 8:10 (NKJV): If Christ is in you, the body is dead because of sin, but the Spirit is life because of righteousness.

When we are on earth, we dwell in our physical body which is mortal and will die one day. However, God has not intended for us to die with the death of our physical body. The same Holy Spirit that raised Jesus from the dead is within us.

As the Bible tells us in 1 John 4:4, the Holy Spirit within us is stronger than any sin or temptation on the earth. With the Holy Spirit, we receive the strength to rebuke all evil and resist temptation.

When we believe in Jesus Christ and accept Him as our Lord and Saviour, and repent of our sins, we can receive the Holy Spirit. But how do we receive the Holy Spirit? In Acts 2:38 Peter tells the people, that to receive the gift of the Holy Spirit, we must repent in the name of Jesus Christ our Lord and accept HIm as our Saviour.

While we should look after our physical body even though it is only mortal, it is the Holy Spirit within us that empowers us to live a righteous life and gives us eternal life through Jesus Christ our Lord. So repent of your sins, accept Jesus as your Saviour, ask for a filling of the Holy Spirit and you will not be led into temptation instead the Holy Spirit will lead you to a life of righteousness.
Written By:Bro Andrew Richard