Bro Andrew Richard Daily Devotion - Held by God's Mercy
Held by God's Mercy
22-08-2018
---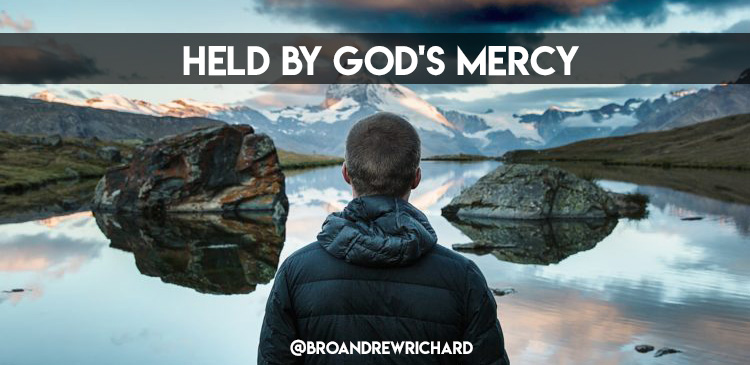 When I said, my foot slippeth; thy mercy, O LORD, held me up. (KJV) Psalm 94:18
We all need our feet in order to stand. And slipping most likely precedes a fall, we lose our ground, and falling is never a pleasant experience, whether we are young or old. When we fall, we get hurt. And spiritually, we can fall into destruction.
When we continually seek God and walk with him, he watches over us. Like a parent who keeps an eye on a child, so does our God keeps his eyes on us. In Psalm 121:3 we read that "He will not let you stumble; the one who watches over you will not slumber." God is not negligent about us, he does not doze off, he does not get distracted when he is watching over us.
Even when our foot slips, when we lose our ground, God in his infinite love and mercy supports us. He prevents us from falling and his mercy keeps us standing.
Next, God comforts us and brings joy to our soul. (Psalm 94:19). He holds us up, keeps us from falling, then, instead of scolding us for our carelessness, he comforts us and removes our distress and anxiety. How delightful, soothing, loving, kind, merciful is our God.
God himself watches over us, he carries us, he guards our steps, he keeps our feet from stumbling and falling, he saves and preserves our lives, he puts us in a place of safety, a solid ground, he relieves us from our stress, and brings us a joy like only he can bring.
Glory be to God!
Bro Andrew Richard