Bro Andrew Richard Daily Devotion - God-Sized Vision
Daily Devotion - God-Sized Vision
03-07-2022
---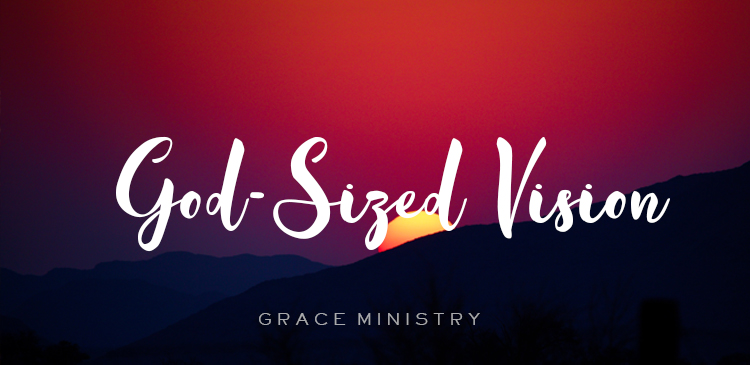 In You, O LORD, I put my trust; Let me never be ashamed; Deliver me in Your righteousness.

Do we trust God or the things of this world?

Often, it is easy to trust the things of the world. You can trust a thousand rupees to fill your tummy with a sumptuous meal. You can trust lakhs of rupees to experience the world as a tourist. You can trust billions of rupees to fund a universal vacation to view Earth from space.

But what stops us from trusting God – the very maker of heaven and earth? Is it the anxiety that arises from uncertainty? Or the fear of being ashamed?

Neither should bother us because if God gives us a vision, He will also deliver the provision to bring it to pass!

David's parents had a vision for his life. They believed that he would grow up to shepherd tens of thousands of sheep. Oh wait! They also believed that he was able enough to deliver food to his brothers on the battle field.

But God had a bigger vision for his life.

While on duty as a food delivery partner, David heard Goliath issuing a challenge to the people of Israel. Unsure why the Israelites were in hiding, David stepped up to the challenge.

Goliath was heavily armoured and equipped with weapons, while David had only a sling and 5 pebbles. But God provided him with courage and determination to defeat the enemy and go on to rule Israel!

Sometimes we look at what we have and wonder how God can help us.

Firstly, God does not need anything from us, except our trust. Secondly, if God has given us a vision, He will equip us with His provision. Even a sling and five stones are more than enough for our God to carry us to incredible victories.
Written By:Bro Andrew Richard