Bro Andrew Richard Daily Devotion - From Fear to Faith
From Fear to Faith
28-06-2021
---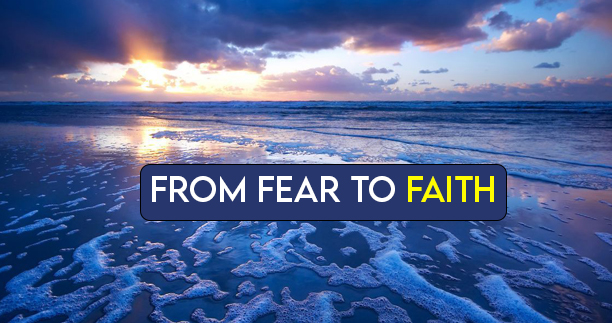 Fear not, for I have redeemed you; I have called you by your name; You are Mine."
The phrase "fear not" is repeated dozens of times in the Bible. It's not just a command, it's a privilege we have as children of the Highest God. When tensions are running high all around us, it's not easy to remain courageous but we can move from fear to faith by the grace of God.
If fear has taken a hold of your mind, plaguing it with all kinds of worry and anxiety, here are a few practical things you can do.
Praise God for His goodness. Even in the deepest darkness, there's always something to be grateful for. Focus on praising God for who He's been to you over the past few weeks, and thank Him for His grace that's sustained you this far.
Rest in God's promises. Turn to the Bible and recall the promises of God over your life. Engrave them in your heart. Preach them to yourself. Write down God's promises and memorize them. Let it be a script you repeat to yourself every time fear rears its ugly head.
Pray out your thoughts. Rather than giving in to your anxious thoughts, turn each thought into an intentional prayer asking God to intervene. Take time to cast your burdens on the Lord because He cares for you.
He will help you rest in His presence and conquer your fears once and for all.
Bro Andrew Richard