Bro Andrew Richard Daily Devotion - Daily Devotion - His Grace reveals His strength
Devotion - Daily Devotion - His Grace reveals His strength
24-02-2023
---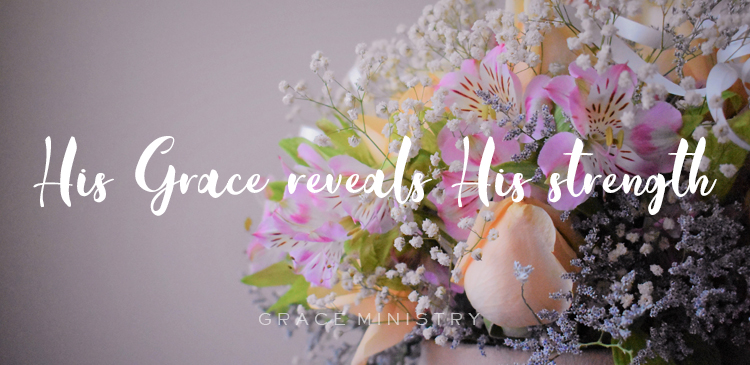 2 Corinthians 12:9

"And He said to me, "My grace is sufficient for you, for My strength is made perfect in weakness." Therefore most gladly I will rather boast in my infirmities, that the power of Christ may rest upon me."

The story behind today's verse is Paul's self-insufficiency. He confesses that a thorn in his flesh is troubling him. He was desperate to get rid of it, hence praying and seeking Lord three times. We can surely relate to it. We too might have a thorn in the flesh ….. Probably that habit, character, people, the wrong relationship, etc which we want to get rid of and we have been seeking Lord to deliver us from it. The answer seems far away ….. We are growing weary waiting for an answer.

As an answer to our prayer we would expect the Lord to say " take heart! you are delivered from that thorn, it will not bother you anymore". Hurray! victory is ours, now gradually we forget those infirmities and become self-sufficient. Bible says we are created to glorify our creator. Self-sufficiency does not allow us to glorify God but ourselves. We shall act upon our power and not Lord's and not to mention our power and ability can wear out anytime.

However, the Lord's response was "My grace is sufficient for you, for My strength is made perfect in weakness. ". If we embrace God's grace then we become God-dependent and His strength is made perfect in our weakness and through His grace, we can do all things beautiful for His glory. God-dependent results are eternal and permanent.

So as Paul we too should boast on our infirmities because of which God's power is at work in and through us. Yes, we should expect God to deliver us from our weakness, however, if that weakness is a platform to demonstrate God's power then we should be grateful like how Paul was and boast in how God uses weak vessels to fill the richness of His glory.

Blessed Day Ahead.